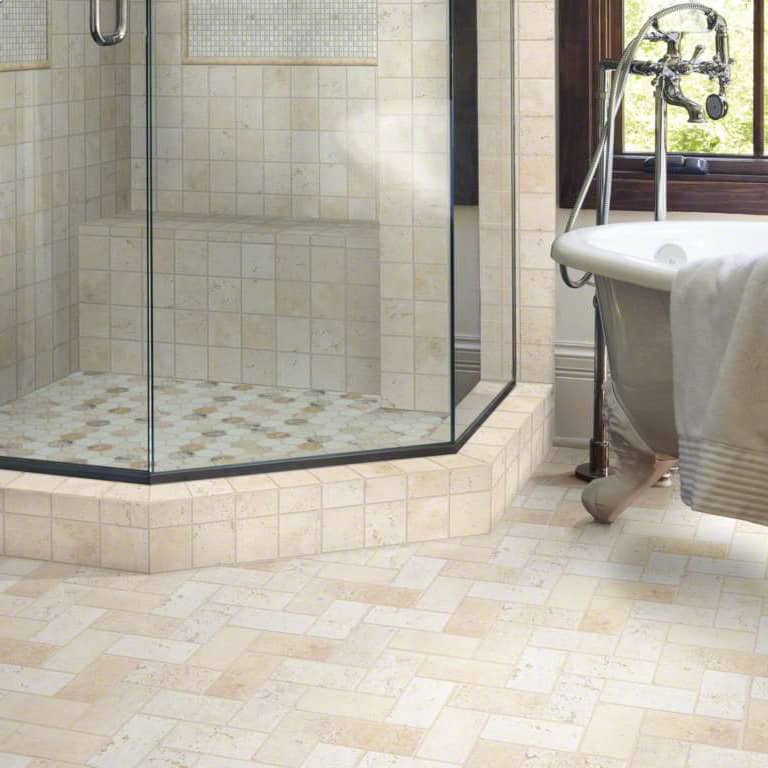 Stone tiles are a popular choice for many business establishments and high-end properties. But they also find their way to many residential properties, particularly in kitchens, hallways, bathrooms, and exterior paved areas.
Timeless – stone tiles give the impression of elegance and sophistication, and they remain beautiful regardless of current trends. Using stone flooring means your floor's design will never be outmoded. It is also very verstile, since some types can create a modern contemporary feel while other types, such as slate, can appear more old-fashioned or rustic.
Low Maintenance – stone flooring requires very little in the way of maintenance. Depending on where you use it, you can get away with just sweeping regularly. There is no need for messy cleaning materials or chemicals. In ideal cases, a soft brush and a mop is all you need. Certain types of stone floors are very hygienic because they do not store dust, pet hair, or skin. It is also a good heat conductor, so it serves a purpose in areas that require heating.
Durable – stone floors are stain resistant, not to mention the material itself is sturdy and less prone to impact damage and scratches. There is also the fact that the unique, uneven look of stone floors means that physical damage won't ruin the aesthetics. A chafe or scratch here and there will just blend in with the natural look of the material.
Contact us now and one of our knowledgeable and friendly staff will help you decide what you need, and what we can do to help you achieve it. One person will handle your project from beginning to end!